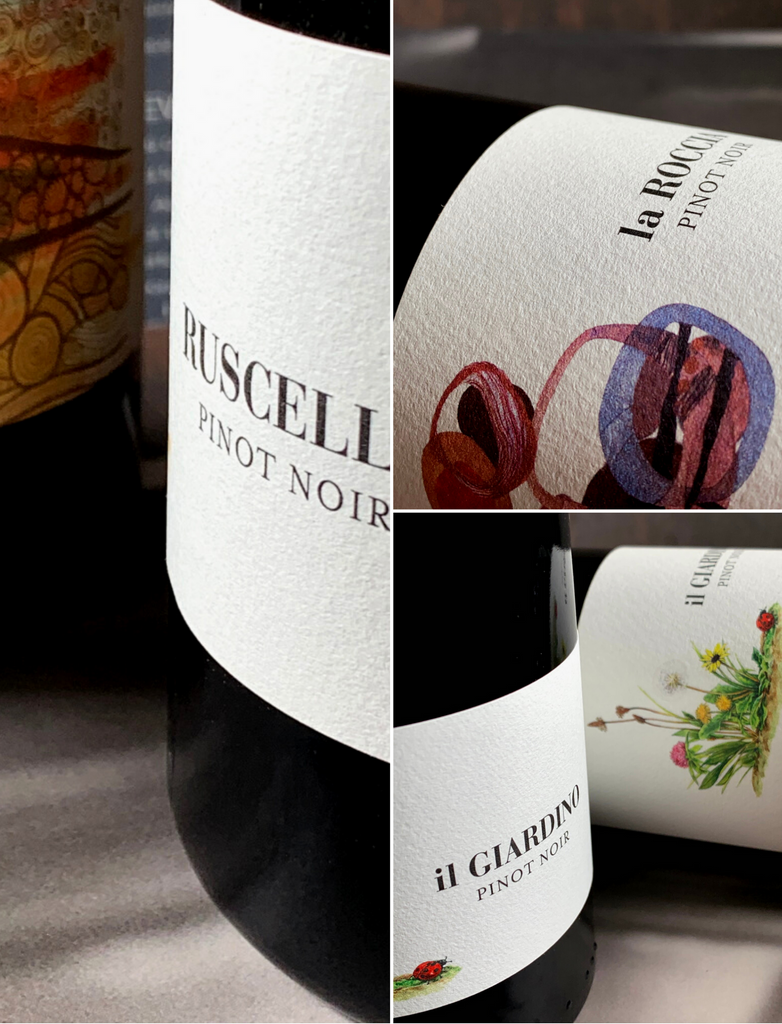 Mixed TRIO has 1 each of the following wines, Mixed SIX has 2 each.

Steve Lubiana and his wife Monique arrived in Tasmania in 1990, with five generations of winemaking experience behind them. The draw-card was the ability to grow grapes in a cool climate, particularly for premium sparkling wine. A sunny location on an elevated site above the Derwent River on a variety of soils, including gravelly silt over gravelly clay and some sedimentary deposits, gives Lubiana plenty of scope to expand the range to include table wines.The vineyard has been certified Bio-dynamic since 2010.
2021 Stefano Lubiana Ruscello Pinot Noir: Pronounced 'roo-shello', the word means 'little stream' - the vineyard block is located near a little creek that runs mostly in winter. The soil is a silty grey loam over white gravel and gravelly clay. The vines are mature at 25 years old. This block produces very generous and pretty fruit - very pinotesque in style.

2021 Stefano Lubiana La Roccia Pinot Noir: Pronounced 'roch-ya' and meaning rock, the name refers to a rocky shelf in the middle of the block. The block is mostly comprised of crumbling red clays with limestone underneath. La Roccia is always the first picked and consistently produces wines with the greatest structure and tannin of all the blocks. Cellar-worthy.

2021 Stefano Lubiana il Giardino Pinot Noir: 'The Garden', pronounced 'jardeeno', is named after the vegetable garden that was on this part of the estate when the Lubianas first arrived. It is next to the La Roccia block but has a more northerly aspect and mixture of heavier soils - black clay, clay silt and red soils - less gravel than the other two sites. The block is located high on the hillside, tucked away from harsh westerly weather. As a result, the vines grow with more vigour, producing structured wines with higher acidity and tannin profiles.