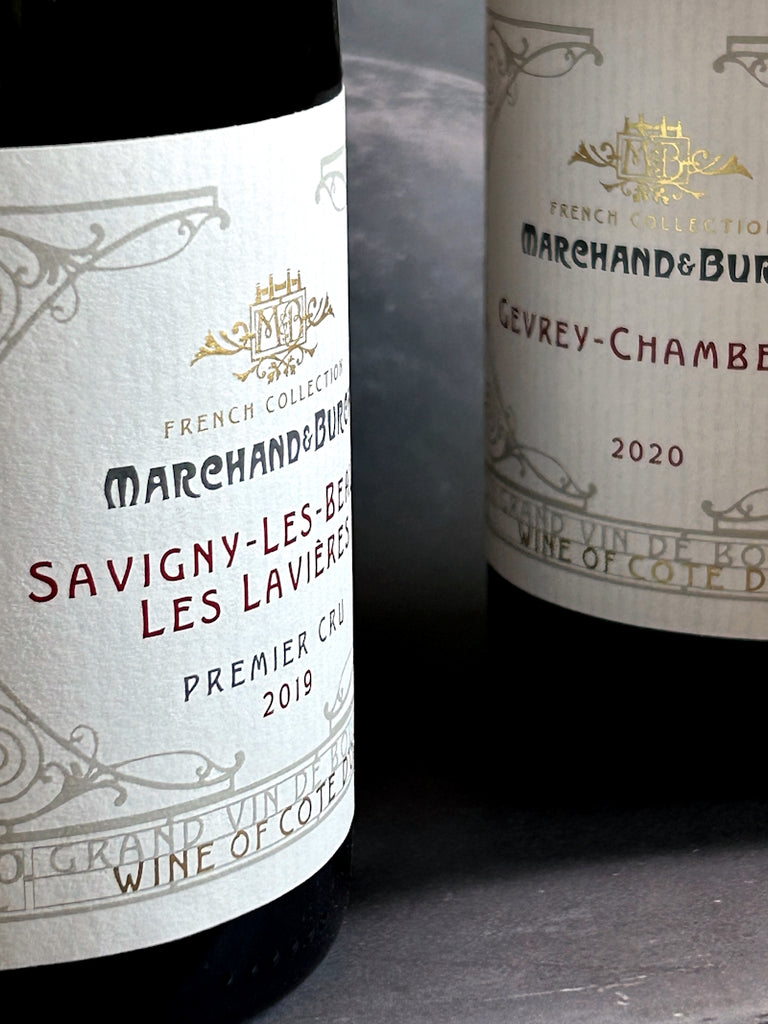 Marchand & Burch is a collaboration between Burch Family Wines (producers of Howard Park) and Pascal Marchand, a Canadian by birth who has spent more than three decades in Burgundy, including as winemaker for Comte-Armand. All the wines are under SCREWCAP

2020 Bourgogne: 'Fruit is at the forefront of this youthful and vivacious Pinot Noir. Dark cherry, red currant, beetroot, and rose hip tea lie atop layers of savoury notes ranging from toasted nuts to roasted game and damp earth creating a complex and interesting amalgam.'
2019 Savigny Les Beaune 1er Les Lavieres: Acquired from Henri Boillot in 2014, the vineyard is farmed biodynamically with vine age ranging from 20 to 65 years. The Lavières name comes from lava which defined the type of limestone here. This particular soil provides very good drainage.


2020 Chambolle-Musigny: One of the most famous red wine villages of Burgundy, renowned for the Grand Cru vineyards of Musigny and Bonnes Mares and the highly distinctive style of Pinot Noir found throughout the village. Perfume, poise and power are hallmarks of the village wines.
2020 Gevrey Chambertin: Michele's notes - Deeply hued, aromas unfurling by degrees. Intense dark berry fruits with floral notes - red carnation. So silky in the mouth but there's excellent energy and gentle power. Harmonious blend of fruit and subtle oak. Very good indeed.
2019 Gevrey Chambertin 1er Champeaux: Michele's notes - Deep colour but brilliant too. Tidal waves of flavour with dark fruits, nutmeg spice. It is lithe, silky and superbly balanced. Flavours linger long.
2020 Cote de Nuits Villages: Michele's notes - Deep colour, blackberry fruit, chocolate and marzipan. Lively fruit in the mouth, layers and layers, finishing dry with savouriness. Incredibly persistent. Big mouthful.