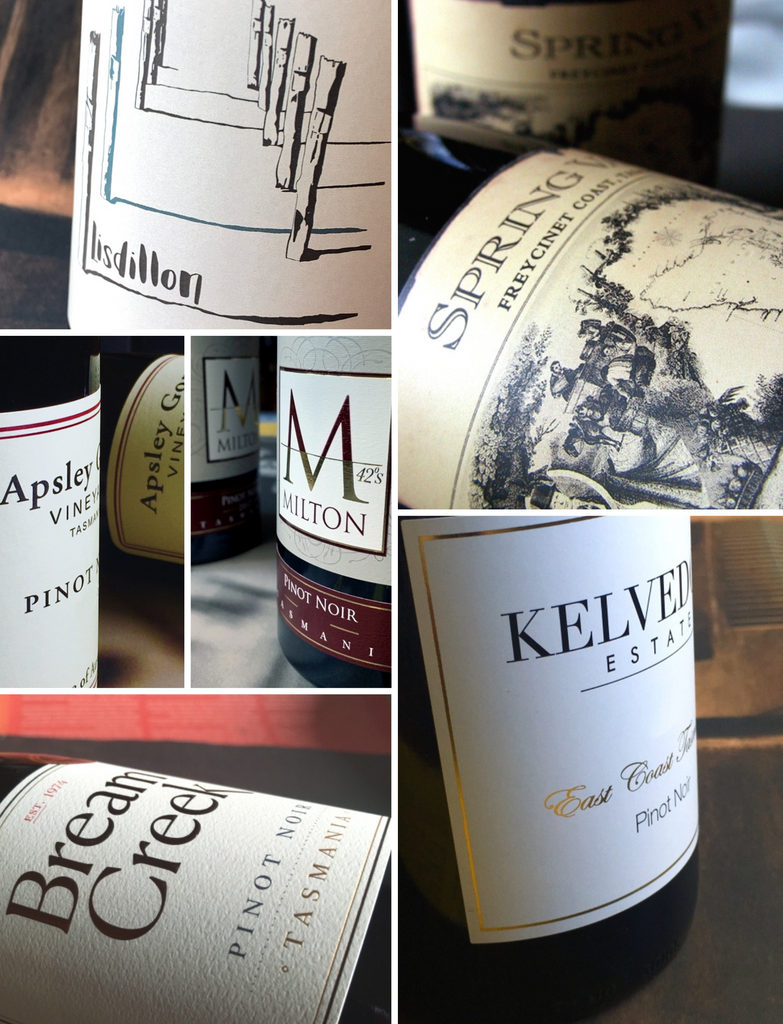 East Coast TAS Pinot Sample Pack
Winery : Various
Look to Tasmania's East Coast for full-flavoured Pinot Noir. Sometimes referred to as the 'sunshine in a bottle' effect, these wines are plush with juicy ripe fruit, subtle complexity and fine tannins.
Six Pack contains 1 each of the following wines, Dozen Pack contains 2 each.
2021 Lisdillon Pinot Noir: Gently textured and beautifully aromatic.

2020 Spring Vale Pinot Noir: All the hallmarks are here - rich dark cherry fruits, touch of earth, luscious texture.
2022 Bream Creek Pinot Noir:  THREE GOLD MEDALS Characteristic Bream Creek fruit richness, dark berry fruits, complex range and notable depth of flavours. Smooth finish.
2021/22 Milton Pinot Noir: Produced from grapes grown in Milton's homestead block, planted in 1998, and from the earlier 1992 planted vines grown on the stoney red soils of the Cranbrook block. Lithe and juicy cherry fruits with savoury char and mocha. Gentle, fine tannins.
2020 Kelvedon Pinot Noir: Exotic sweet spices mingle with raspberry and cherry, musk scented roses and marzipan. Smooth in the mouth but softly persistent with sweet and sour cherries. Sleek in this vintage.

2020 Apsley Gorge Pinot Noir: Full-bodied pinot. Plum and dark cherry fruits with gamey/mushroomy notes. Texture and lingering flavours with ultra fine tannins to finish.