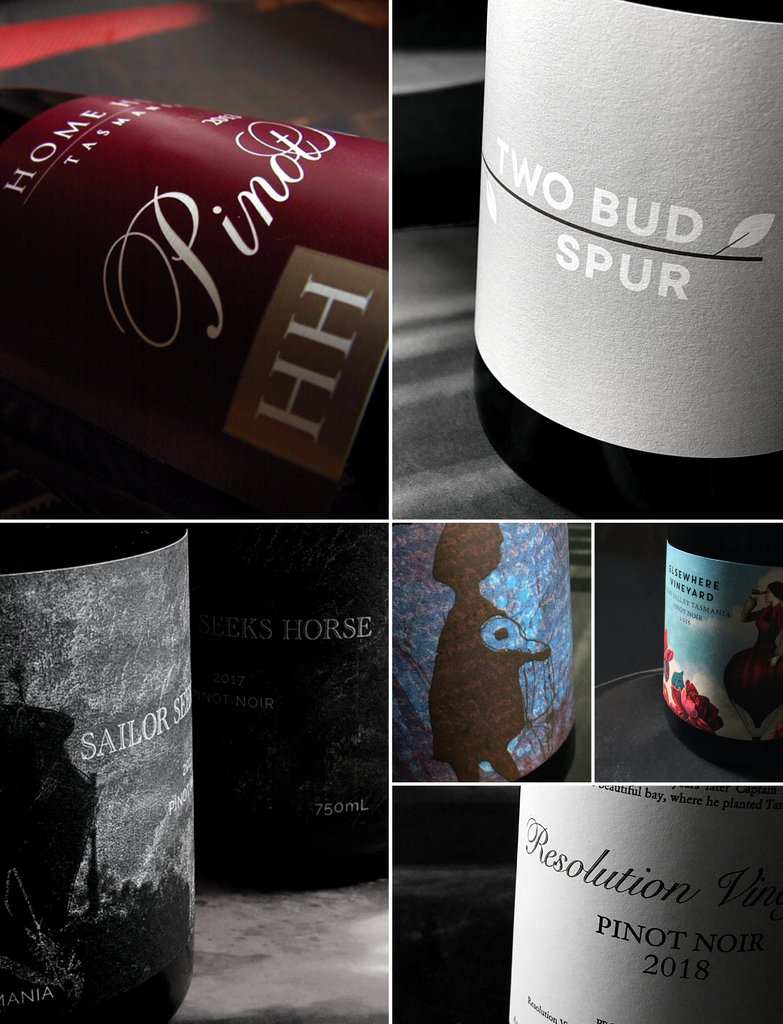 Huon D'Entrecasteaux TAS Pinot Sample Pack
Winery : Various
Rare Pinot Noirs from the 43rd South parallel. The D'Entrecasteaux Channel is the picturesque waterway between Bruny Island and the Tasmanian mainland, extending around to the estuary of the Huon River, south of Hobart. The Huon Valley comprises the locales of Ranelagh, Glaziers Bay, Cygnet and Cradoc. Dark fruits, luscious textures, fine structures.
Mixed SIX contains one each of the following wines - 
2016 Two Bud Spur Pinot Noir: Uber boutique vineyard at Gardners Bay in the Huon Valley. Blueberry, Dutch liquorice and almonds. Ultra silky in the mouth.
2020 Mewstone Pinot Noir - The vineyard comprises 3ha at Flowerpot on the Channel side. Aromas of red cherry, violets and musk sticks, pepper spice.  Serene in the mouth with layers of sweet fruit, savoury and resiny elements.
2018 Sailor Seeks Horse Pinot Noir - Cradoc, Huon Valley. Paul & Gilli Lipscombe's flowing Pinot Noir is already a 'cult' wine after only a few vintages. Beautiful perfume, medium-weight, precise Pinot with excellent texture.
2018 Elsewhere Pinot Noir - East bank of the Huon River. Pioneer vineyard in the region, having been established in the 1980s. Aromatic with cranberry & orange peel; sweet, juicy red berry fruits finishing clean in the mouth.
2020 Home Hill Pinot Noir - An Australian Pinot Noir classic. Enticing aromas of freshly baked raspberry brioche, mulberry too and blackcurrant fruit pastilles, tempered with iron/wet stone. Flowing and sleek in the mouth, excellent balance and vibrant acidity. The berry fruits layer nicely with each sip and the essential sweet fruit sings through. Quiet undercurrent of latent power
2020 Resolution Pinot Noir - Uber boutique family-owned property at Middleton. Vivid ruby red, aromatic with bold red cherry, blueberry, wet stone and wafts of fennel seed and cardamom. Vivacious and very tasty in the mouth with persistent and pristine fruit flavours, finishing with the finest of tannins.