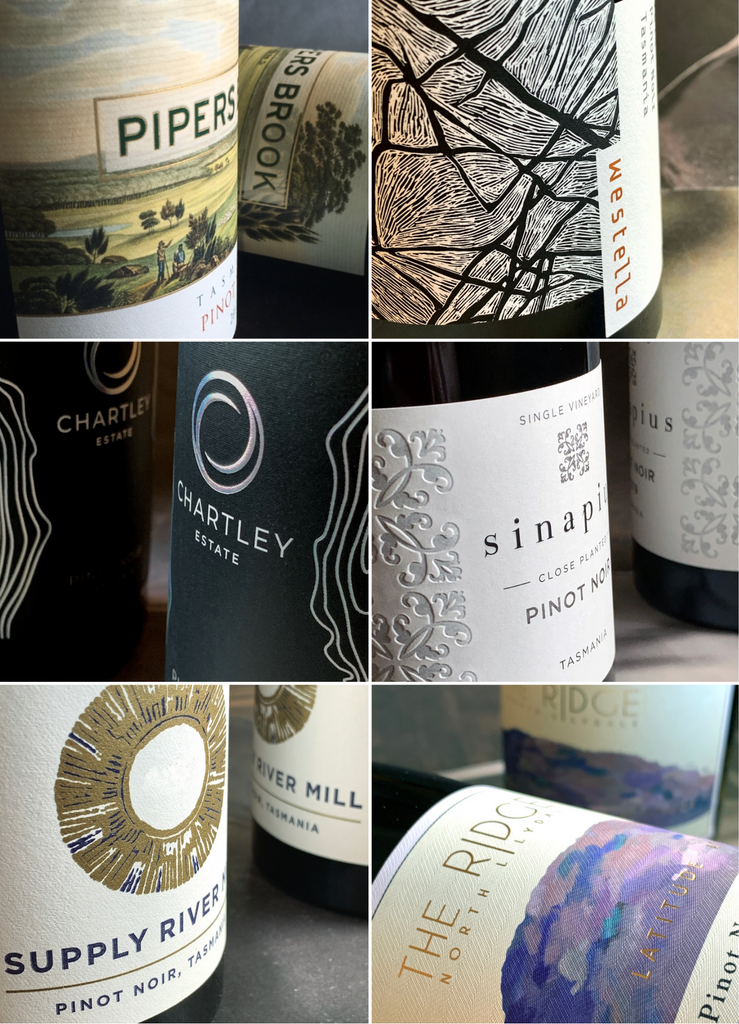 Tamar Valley TAS Sample Pack
Winery : Various
The term Tamar Valley is used in its broadest sense here, encompassing Tamar Valley and Pipers River.

Mixed SIX Pack contains 1 each of these wines, Mixed DOX 2 each

2021 Chartley Estate Pinot Noir: The Kossmans planted their vineyard in 2000 at Rowella on the west Tamar. Fragrant and appealing bouquet of blueberry and young berries with a touch of sweet spice. Supple and silky in the mouth, long finish.

2021 Pipers Brook Estate Pinot Noir: TROPHY BEST PINOT NOIR Tasmanian Wine Show 2023 A blend of the best parcels of fruit from Kreglinger's vineyards in the Pipers River and Tamar regions. Enhanced bouquet, complex and persistent flavours

2022 Sinapius Close Planted Pinot Noir: NEW RELEASE. Established in 2005 by Linda Morice and the late Vaughn Dell at Pipers River in Tasmania's north-east. The pristine fruit flavours are complemented by the most subtle oak. Flavoursome but not heavy, with gentle persistence, leaving a delicious aftertaste.

2021 The Ridge North Lilydale Pinot Noir: GOLD MEDAL ICCWS Australia 2023 Lovely clarity, medium density with garnet hues. Enchanting bouquet with red carnation, clove, vanilla and marzipan. Gentle persistence with soft acid.

2021 Westella Pinot Noir: A very promising 'new' vineyard, planted by the Adkins family at Rowella on the western bank of the Tamar. Vibrant fruit flavours from an excellent vintage. Berry fruits with marzipan, allspice and charcuterie.

2022 Supply River Mill Pinot Noir: An 'uber boutique' vineyard at Deviot on the west Tamar. Dark cherry, stone, spice and chocolate. Toasty oak flavours are complemented by savoury notes. Sleek and flowing with great balance.