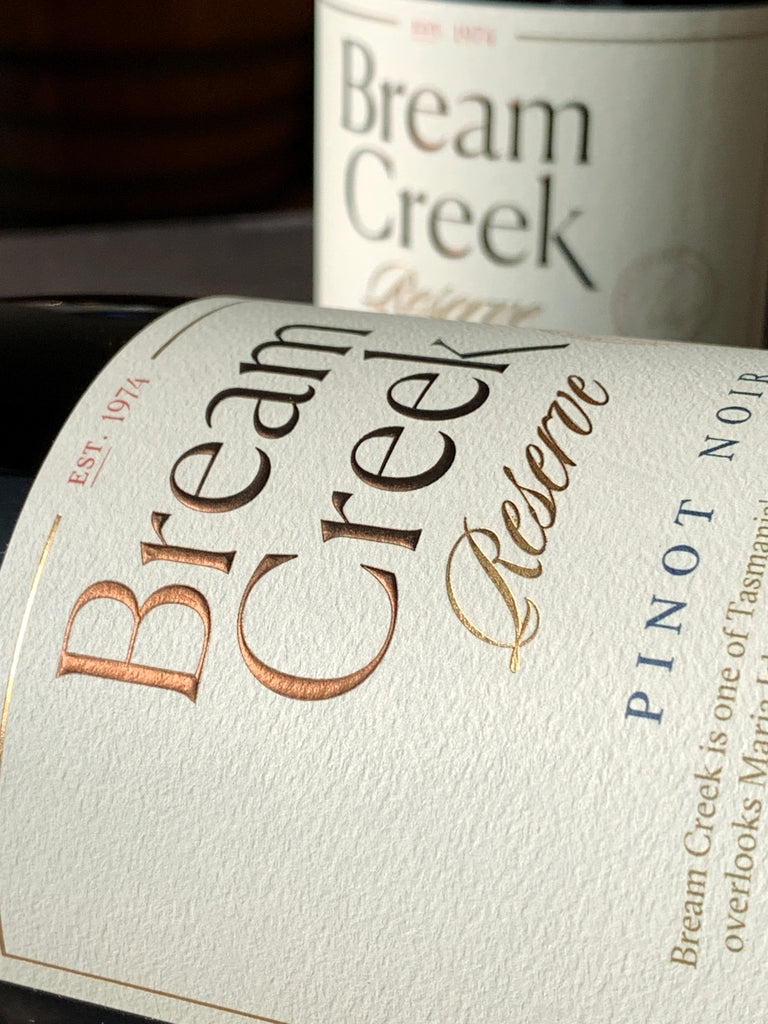 Bream Creek 2021 Reserve Pinot Noir
Winery : Bream Creek
Bream Creek is located at the southern end of the East Coast at Marion Bay. Vines were first planted in 1974, making this one of the oldest of Tasmania's commercial vineyards. Viticulturist and co-owner Fred Peacock was awarded Gourmet Traveller Wine Magazine 2018 Viticulturist of the Year. Bream Creek Reserve Pinot is the result of a rigorous barrel selection process, representing just 10% of production.

TROPHY BEST PINOT NOIR Australian Cool Climate Wine Show 2022
TROPHY BEST PINOT NOIR Winewise Small Vignerons Awards 2022
MASTER MEDAL Global Pinot Noir Masters 2023
FOUR GOLD MEDALS including major competitions in Hong Kong and South Africa
Michele's notes: Deep but brilliantly hued. Intense and complex aromas – briar fruits, with blackcurrant, fresh-baked brioche plus hints of lavender and fresh thyme. There's a refreshing minerality here too, keeping the vivacious aromas in balance. With breathing dried porcini and other umami elements become apparent.
Blackberries on the palate, with vanilla oak and tangy, salty liquorice. No heaviness here, but layers of old vine flavour, with refreshing acidity, and tannins that build and lift to support the fruit. Very more-ish.