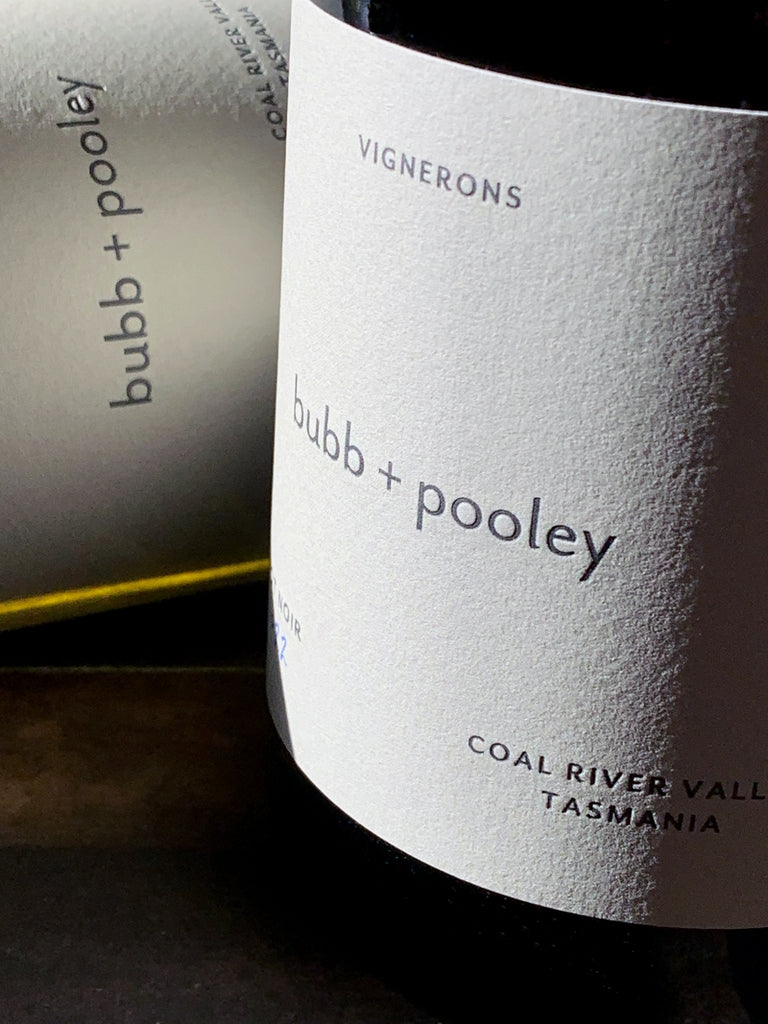 MIXED SIX contains 3 Pinot Noir, 3 Chardonnay
Winemakers Justin Bubb and Anna Pooley have each been making wine across the globe for over 20 years. Justin established the popular Italian Babo label and Anna is part of Tasmania's Pooley family. In Tasmania they've been making the wines for Pooley, as well as other premium producers. Bubb + Pooley is their 'side hustle', an opportunity to make wine sustainably from their own 22 YO 'WKR' Vineyard in Campania, as well as partner with exceptional producers across the state.
Bubb + Pooley 2022 Pinot Noir: Fruit is also sourced from Brinktop and WKR Vineyard. The wine was fermented in a combination of concrete tulip vessel as well as open fermenters. Michele's notes: Bold colour with magenta flashes. An enveloping and intriguing nose - plum, liquorice, dark chocolate and beef tartare. There is a lot to unpack and enjoy. The palate is flowing with elegant fruit, earthy mushrooms and slightly chewy tannins providing a structural framework to the delicious flavours. This is not a weighty wine but it has lingering and beautiful presence.
Bubb + Pooley 2022 Chardonnay: Fruit is sourced from Brinktop's vineyard near Sorell as well as B&P's own WKR Campania vineyard. Matured on its solids in a spherical concrete vessel and a couple of French oak barriques. Producer notes: "A crunchy and crisp chardonnay with subtle fruit notes - bordering on grapefruit with drive and freshness."