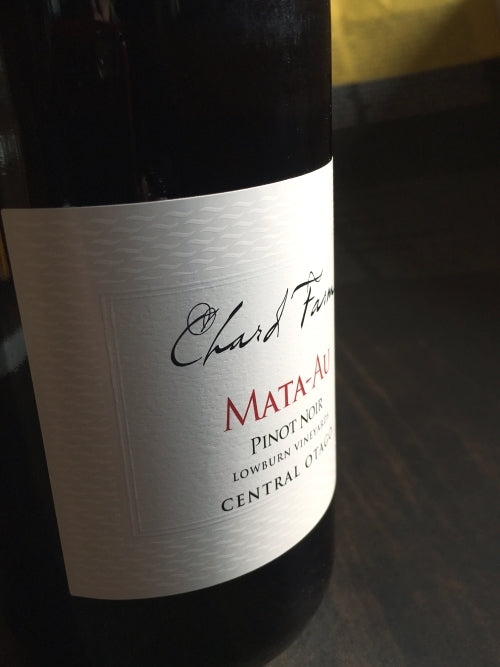 MIXED SIX contains 2 each Mata Au, The Tiger and Viper Pinot Noirs
Chard Farm challenges the perception that Central Otago Pinot is all about force and concentration. The Pinot Noirs from this experienced team are a celebration of the essentially subtle and beguiling nature of pinot noir. Chard Farm has premium pinot vineyards in the Lowburn and Parkburn sub-regions of the Cromwell Basin.

2020 Mata Au Pinot Noir:  This is a blend of Chard Farm's best blocks in the Lowburn/Parkburn area. Deliciously juicy pinot noir. Morello cherry on the nose with charcuterie, mushroom and thyme. Tasty and harmonious.
2019 Viper Pinot Noir: The grapes are grown in the Vipers Vineyard at Parkburn on the western side of Lake Dunstan. As with many parts of Central Otago, it is all about the silt loam and underpinning schist gravels. This vineyard ripens late, due to the cooling daytime temperatures on these undulating terraces. Viper is characterised by spiciness and berry fruit density on the palate. Subdued power.
2019 The Tiger Pinot Noir: From an elevated, sloping vineyard site in the Lowburn sub-region. Slow ripening here too brings flavour nuance and soft, silky tannins. Fruits are in the red berry mode with freshness and vivacity. Layered depth.