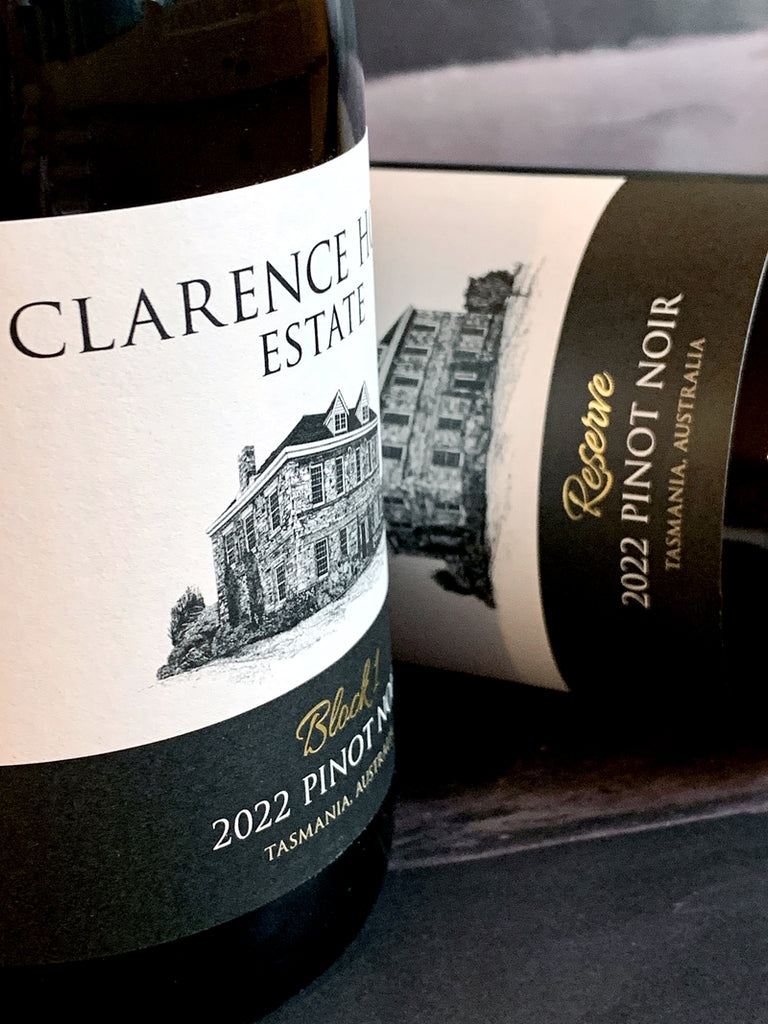 SPECIAL MIXED DOZ contains 6 each Block 1 and Reserve Pinot Noirs, MIXED SIX contains 3 each.

Clarence House is an historic property at Rokeby on Hobart's eastern shore. The property was the site of Hobart's market garden in the early 1800s. David Kilpatrick planted the first vines here in 1998. Anna Pooley and Justin Bubb are the winemakers.
2022 Clarence House Estate Block 1 Pinot Noir: Clones 777 and 115 drive this wine. Sourced from the oldest block on the estate.
Michele's notes: Deeply hued ruby with magenta. Briary and resiny aromas from the use of some whole bunch in the ferment. White pepper and fennel spice complement scents of berry fruits and orange rind. All quite intriguing. In the mouth it is slurpy and sleek with hints of baby beets. The wine is gently weighted and finishes cleanly with fine chalky tannins.
2022 Clarence House Reserve Pinot Noir: In this vintage, the majority of the fruit was de-stemmed.
Michele's notes: Deep and bold crimson. On the nose, dark cherries with appealing meatiness, along with ferrous/blood elements and a whiff of petrichor. The wine has a sublime texture, gliding over the palate and leaving behind a wonderful sensation of pure pinot flavour and gentle texture. Quite divine.