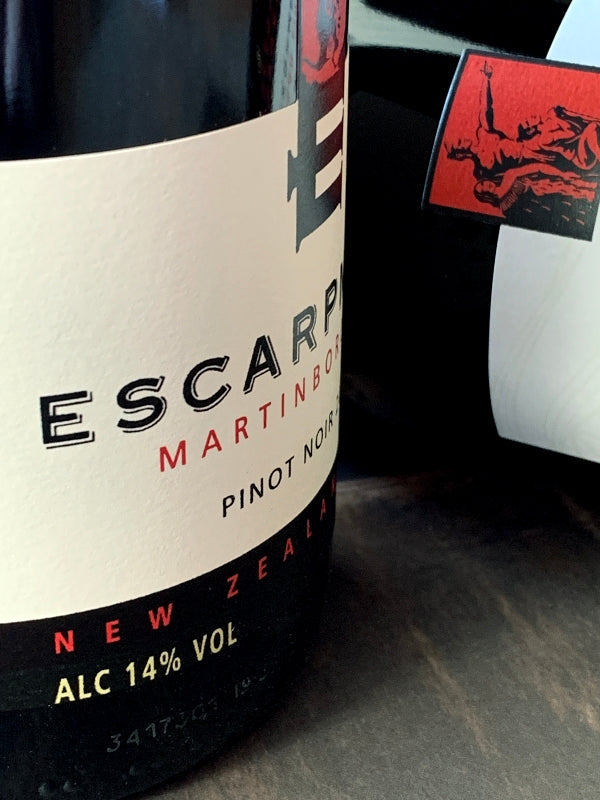 The Escarpment vineyards are planted on the famous Martinborough terrace of alluvial gravels, overlooked by the Aorangi Ranges, the hills made famous by Kupe the great Polynesian voyager who discovered New Zealand, according to Maori legend.

Due to limitations of stock, we can only sell these wines as part of the MIXED SIX PACK which contains the following - 
1 x 2015 Escarpment Pinot Noir: This is the Escarpment style in a nutshell - perfume, elegant fruit, soft and ripe tannins, creating the characteristic volume and texture in the mouth.

2 x 2018 Escarpment Pinot Noir
1 x 2015 Kiwa Pinot Noir: The Kiwa block is 30+ years old. The deep alluvial gravels result in a savoury, spicy, complex wine. Unfiltered.
1 x 2015 Te Rehua Pinot Noir: Te Rehua block is over 20 years old. Deep alluvial gravels, mix of clones and a sheltered location combine to create a pinot of depth. Black cherry plum fruit, texture and complexity.
1 x 2015 Pahi Pinot Noir: A little bit of history here. The Pahi site was a Martinborough township block. This was subsequently sold, so the label was put to rest. There are plans for a revival with the purchase of a new site on Te Muna Road.