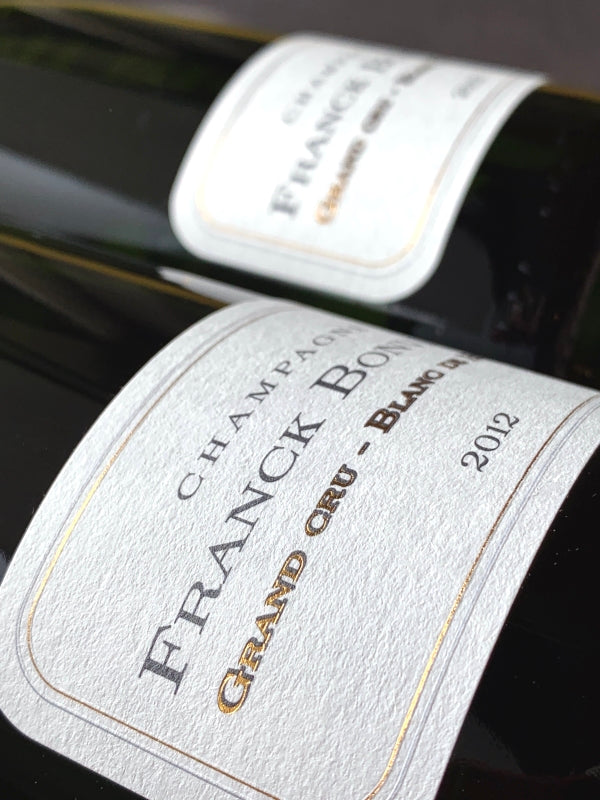 Franck Bonville Grand Cru Champagnes
Winery : Pinot Shop
This premium Champagne house owns 15 hectares of Grand Cru chardonnay vines across 77 individual plots in some of the most famous real estate of the Cote des Blancs region - Mesnil sur Oger, Avize and Oger.
Franck Bonville Vintage Blanc de Blancs $95: Beautifully frothy and soft mousse. Layers of aromas including classic lemon curd and roasted cashews. Ultra refreshing but outstanding depth of flavour.
Franck Bonville Vintage Les Belles Voyes Blanc de Blancs :  with spice, caramelised apple and more savoury elements like braised fennel. Rich and satisfying, very long finish, chalky tannins. So satisfying.From a single vineyard in Oger, with vines over 50 years old, base wine fermented entirely in oak.
Franck Bonville Vintage Pur Oger Blanc de Blancs: Such power and intensity evident from the first sip. Layered, with depth of flavour - honey, nougat, lemon curd. Extended time under cork, and low dosage, enhancing the expression of the Grand Cru village of Oger.