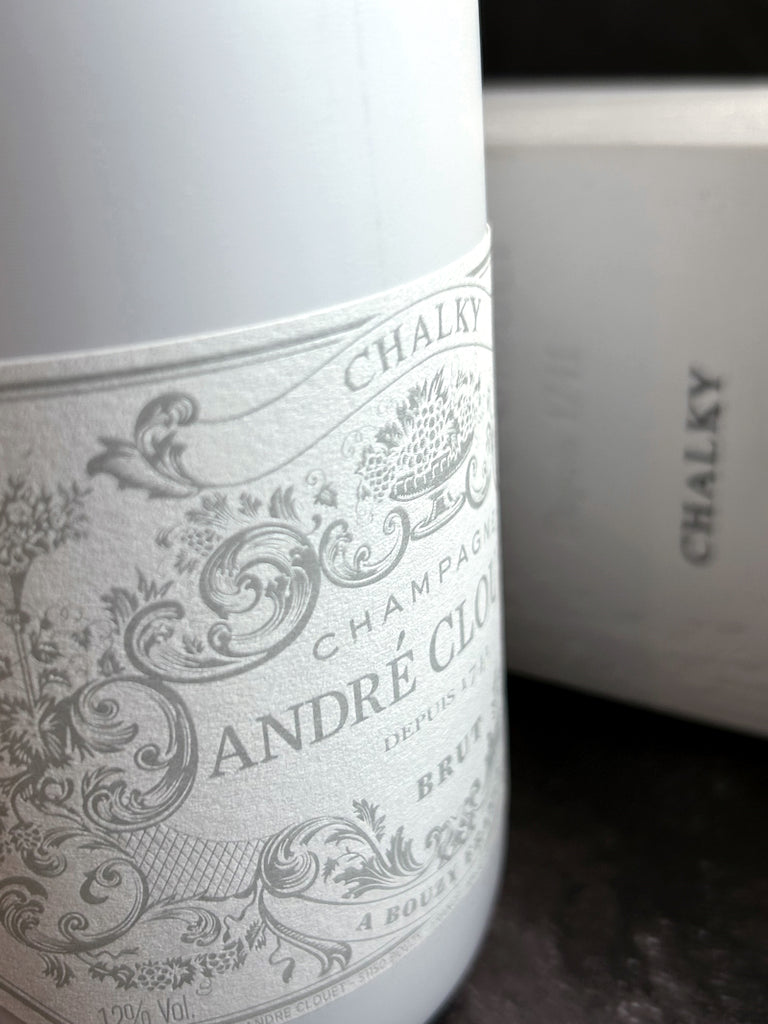 Andre Clouet produces an exceptional range of Champagnes from 8ha prime vines (middle slopes) in Bouzy and Ambonnay. These towns are considered some of Champagne's best real estate for pinot noir.

Andre Clouet 1911 Tribute Champagne: 100% Pinot Noir from Clouet's 10 best plots, dubbed 'the golden square of Bouzy'. Cepage 50% 2008 fermented in Doisy Daene Sauternes barriques; 50% solera of reserve wines
Andre Clouet NV Chalky Champagne 750ml: A blend of chardonnay fruit from Grand Cru villages from the Cote des Blancs and Montagne de Reims, including the famed Les Mesnil sur Oger plot. Extended lees ageing. "It is a pure and scintillating blanc de blanc with a chalky core at heart."
Andre Clouet NV Grande Reserve Champagne 750ml: 100% Bouzy and Ambonnay pinot noir.  6g/L dosage. Tyson Stelzer The Champagne Guide: '...lemon blossom freshness ...fleshy mirabelle plums, white peaches, crunchy golden delicious apples...hint of pepper...wild honey and mixed spice...'
Andre Clouet NV Rose No 3 Champagne: 100% Bouzy and Ambonnay pinot noir,10% Bouzy red wine; 6g/L dosage. Tyson Stelzer, The Champagne Guide: '... elegance and focus, in the midst of the generous red fruits that characterise Bouzy and Ambonnay ... perfumed rose hip, pink pepper and pomegranate.'  
Andre Clouet 2015 Vintage Champagne: Blend of 50% each Chardonnay and Pinot Noir from Grand Cru vineyards in Bouzy. Volume and weight from the Pinot component and chalky length from the Chardonnay.