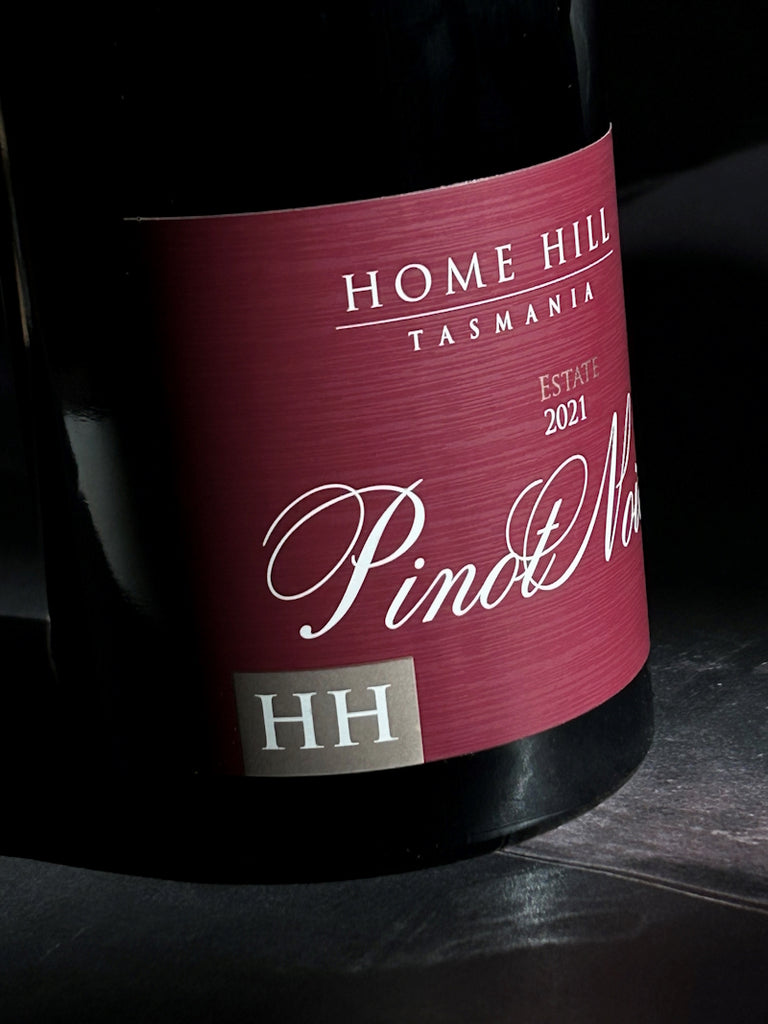 Home Hill 2021 Estate Pinot Noir
Winery : Home Hill
SORRY SOLD OUT! But 2021 Home Hill Landslide Pinot Trophy-Winner still available
Home Hill Estate is at Ranelagh in Tasmania's Huon Valley. Since the remarkable 2005 Home Hill Pinot Noir, which won the (then) Tri Nations Trophy, Home Hill in Tasmania's Huon Valley has produced a superb pinot noir vintage after vintage. Owner Terry Bennett and son Sean's meticulous viticulture of 20+ year old vines is a significant part of the magnificent Home Hill Pinot style.

GOLD MEDAL Australian Single Vineyard Show 2022
GOLD MEDAL Australia & NZ Boutique Wine Show 2022
Michele's tasting notes: Depth of colour with lovely clarity. Satsuma plum  and intense blackcurrant on the nose along with sweet paprika, meaty/umami notes and hint of dark chocolate. All very complex and mysterious. The palate has the classic Home Hill jubey and slurpy aspects with that silky glycerol note. There's a complementary minerally/herbal edge with the glorious dark fruits bringing the whole package together. So very Home Hill, so very flavoursome... It is definitely a 'sit up and take notice' kinda Pinot.