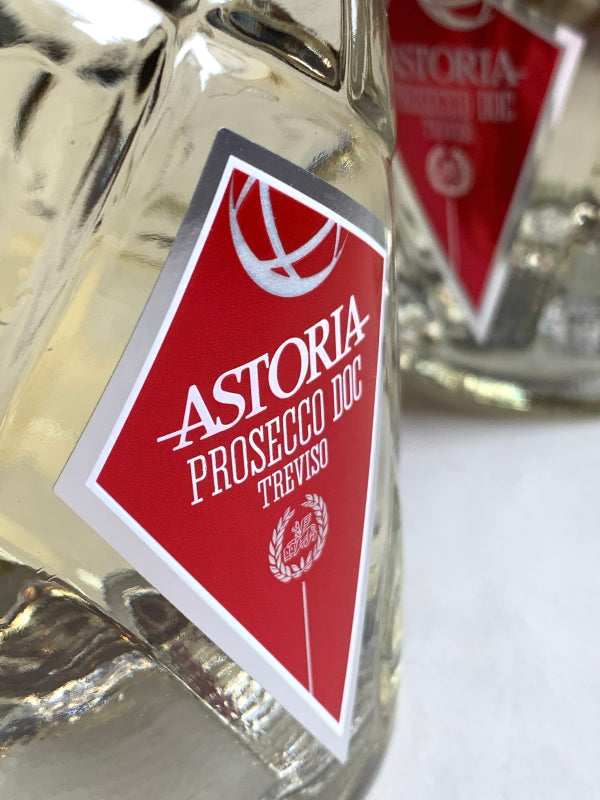 Astoria Treviso Prosecco (Veneto) Very popular Prosecco. Great balance, not sweet but softly fruity and honeyed with that characteristic slightly tannic prosecco grape grip at the last. Astoria is a top producer of all styles in the Veneto.
Montelliana Asolo Prosecco (Veneto): SPECIAL PRICE, save $9: Asolo is the smallest of the Prosecco Superiore DOCGs. Refreshing and complex palate with apple, pear and white peach flavours and a slightly minerally and citrusy finish. Labelled Extra Dry.
Col Vetoraz Valdobbiadene Prosecco Brut DOCG: Valdobbiadene (pronounced val-dob-YARD-en-e) is the pre-eminent area for growing prosecco and Col Vetoraz is a prince among producers. With barely 8g residual sugar, this sparkling is DRY, retaining the fragrant and intense fruitiness set against a rich but characteristically slightly bitter finish. This is what makes prosecco such an engaging drink.
Col Vetoraz Valdobbiadene Millesimato 2016 Dry Prosecco DOCG: Col Vetoraz occupies one of the highest points in Valdobbiadene, at some 400m elevation. Fruit for this exquisite sparkling is grown on terraced, hillside vineyards with perfect aspects. Contrasts between day and nighttime temperatures create perfume and intensity. Floral aromas, luscious fruitiness, off dry, like drinking nectar. Beautiful with soft cheeses.