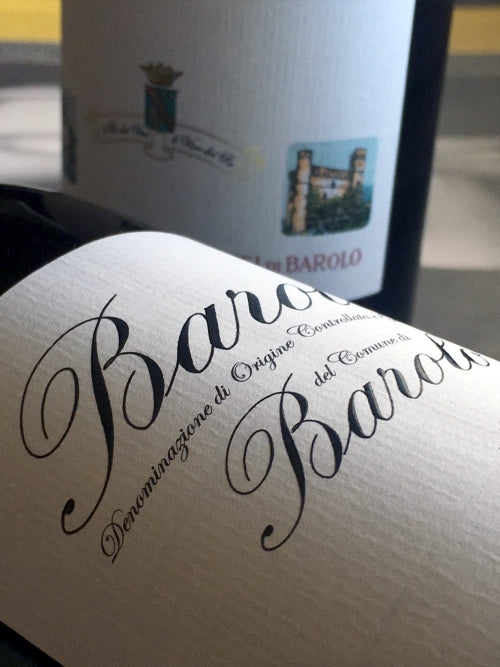 ITALY - Barolo & Brunello
Winery : Various
Marchesi di Barolo del Commune di Barolo DOCG: The cellars here are 200 years old and the great heritage of vines and wines are now in the capable hands of the fifth generation of the Abbona family. Unusually deep colour. Sweetly perfumed with cherries and roses. Rich in the mouth, the fruit and tannins sing in harmony. Flavours linger. For the quality, this is very well priced.
Marchesi de Barolo Barolo Tradizione: Grown on predominantly calcareous soils. Aromatic, very fine backbone. Supple. Excellent value.
Pieve Santa Restituta Brunello di Montalcino DOCG: This is Gaja in Tuscany, big smile...  In 1994 the family purchased the estate, named for the pieve (church) which stands in the middle. The vineyards enjoy a S to SW aspect at an altitude of 320 to 350 metres.  All the stars are in line here for a most deliciously approachable Brunello - chocolate and dark cherries, all class. Grip but juicy too, the fruit richness singing above all. Give it some air and joy will be yours.
Canalicchio di Sopra Brunello di Montalcino DOCG: There are three generations of winemakers here, ensuring respect for the ancient methods as well as embracing new ideas and technology. The result is an elegant Brunello, full of ripe, rich fruit and restrained tannins. Dark cherry with prune, licorice; supple in the mouth but with fine sangiovese grip. Drinks well in relative youth.