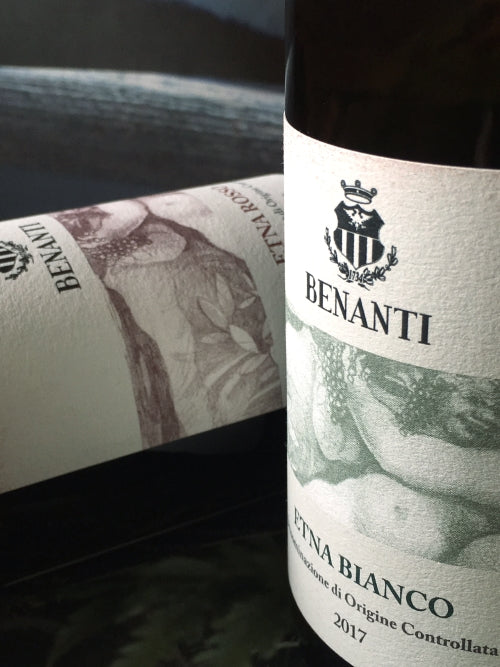 ITALY - Benanti Wines Sicily
Winery : Benanti
Benanti is in the upper echelon of Italian producers. Their single-minded focus has been on cultivating Sicilian indigenous varieties on the best sites.
Benanti 2020 Etna Bianco: 100% Carricante grapes from Etna's eastern slopes. Fragrant with pear, apple and hay; savoury and minerally on the palate. Cleansing.
Benanti 2018 Etna Rosso: Mostly nerello mascalese with some nerello cappuccio, that grow so well on the ashy slopes of the south-west face. These varieties like the warm humid winds of the Sirocco.
Benanti 2016 Nerello Cappuccio: Very rare grape, championed by the Benanti family. The name means 'hood, or cowl' and is of course related to cappuccino - that frothy hood on your coffee. Nerello cappuccio has the weight of gamay and the wine presents as a more structured version, think the Crus of Beaujolais. There is no need for oak here, the flavours are already soft, round and supple and the grape tannins give savouriness on the finish. Brilliant colour in this vintage with enticing licorice, blood and stone co-mingling with woody herbs.
Benanti 2014 Rovittello: Benanti's signature red is something very special.  Made from very old vines (some up to 100years old) from cool, high and dry slopes north of Etna. Nerello mascalese (80%) and nerello cappuccio (20%) are co-fermented. Supremely elegant but with layers and depth of flavour. Beautifully perfumed with almond, red roses, berry fruits. Fruit richness in the mouth and the flavours linger long. Food-friendly, clean finish.