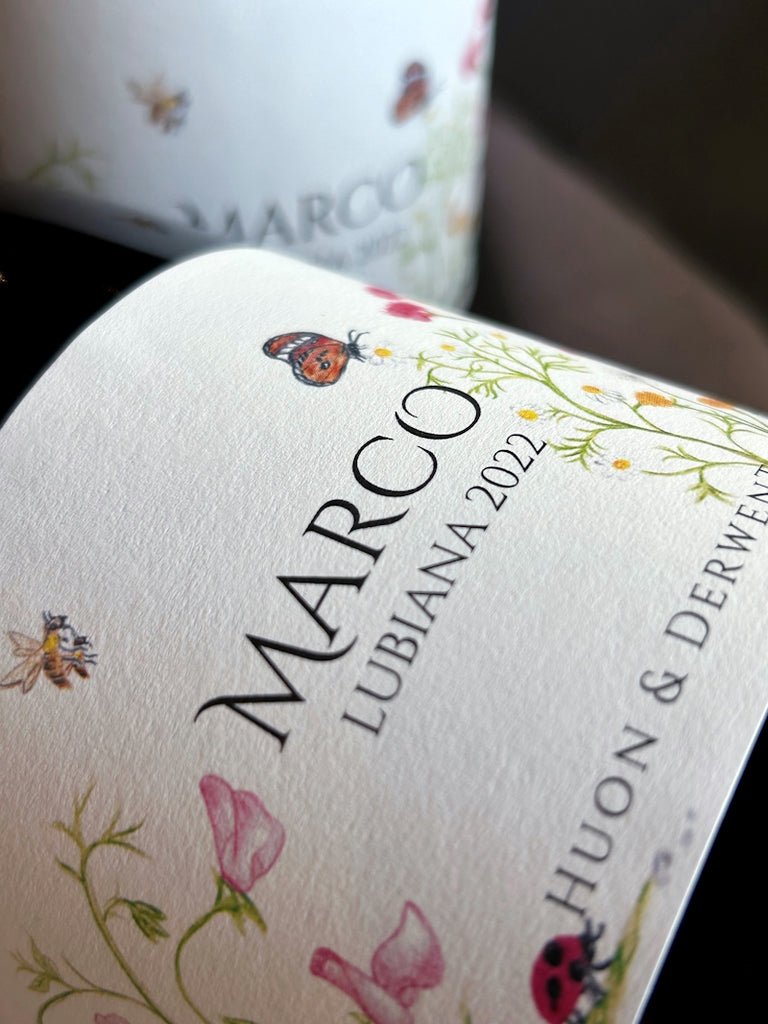 Please use free freight code #HOME if you would like to make up a mix of single bottles of Pinot and Chardonnay.
This is Marco Lubiana's third Pinot Noir under his own label. The 2022 release is a blend of fruit from the Lucille Vineyard in the Huon Valley (planted in 1973 by Steve Ferencz), and also the Ruscello block on the Lubiana family 'home' vineyard at Granton.
2022 Marco Lubiana Huon & Derwent Pinot Noir: Michele's notes: Deeply hued with deep crimson and magenta. Inviting and enveloping bouquet of cherry ripe, blackberry and cinnamon spice. The effect is mouth-watering. Supple and vibrant in the mouth - the ripe fruit, spice and fine tannins come together to make one glorious Pinot whole. There is a lot of old vine material in this wine and it really shows in its supreme balance and harmony.
2022 Marco Lubiana Chardonnay is also made from the Lucille and Ruscello vineyards. Michele's notes: Superb fruit intensity with white stone fruit, lemon curd, praline and cashew nut. Lovely texture with the pristine fruit following on the palate. Put away for a few years and the added complexity will be worth the wait.