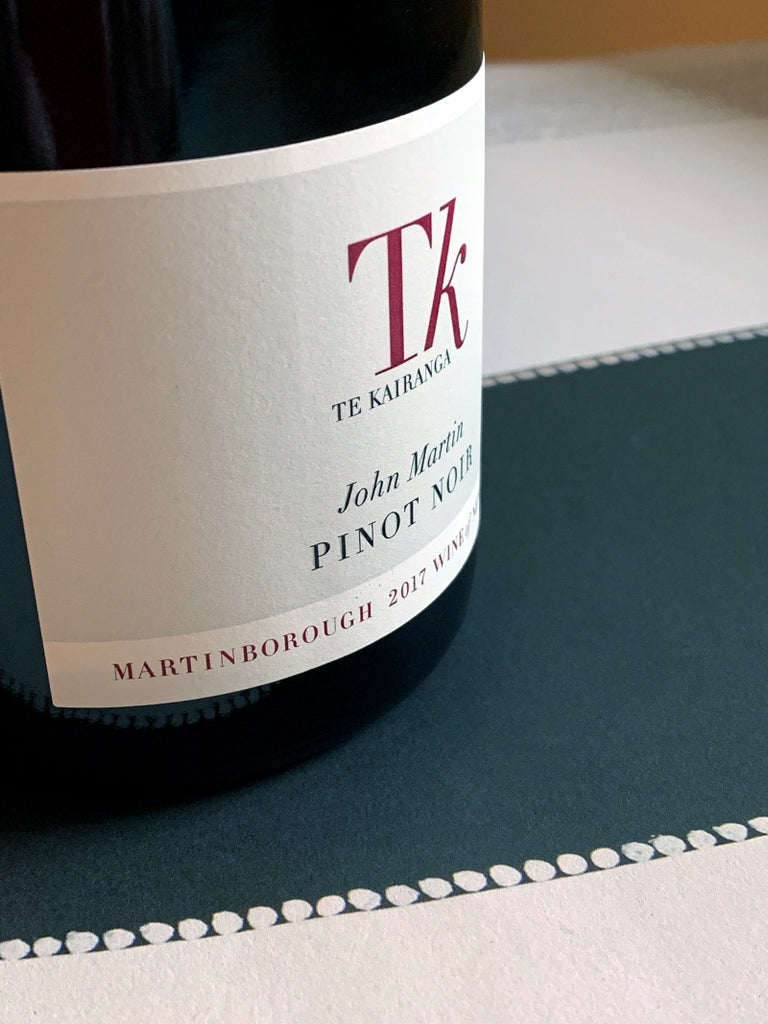 Te Kairanga 2017 John Martin Pinot Noir
Winery : Te Kairanga
TROPHY BEST WINE OF SHOW Decanter World Wine Awards 2019
This award is the culmination of a six year revitalisation of Te Kairanga's vineyards and winery under the ownership of Foley Wines, which also now owns Martinborough Vineyard.
Te Kairanga John Martin Pinot Noir is the reserve wine of the winery and is sourced exclusively from vineyards on the prized Martinborough Terrace. This wine is named after the founder and namesake of Martinborough, John Martin, with grapes for this wine being sourced from vineyards on his original land holdings.
Michele's notes: The famed Abel clone drives this wine. Irresistible aromas with dark cherry, spice and candied orange rind. Initially granular with more spice and earthiness in the mouth; more time in the glass gives flesh to the form and the fruit drives through. It's a chameleon this one... morphing and evolving with each sip. Tremendous value for such a complex and satisfying pinot noir.