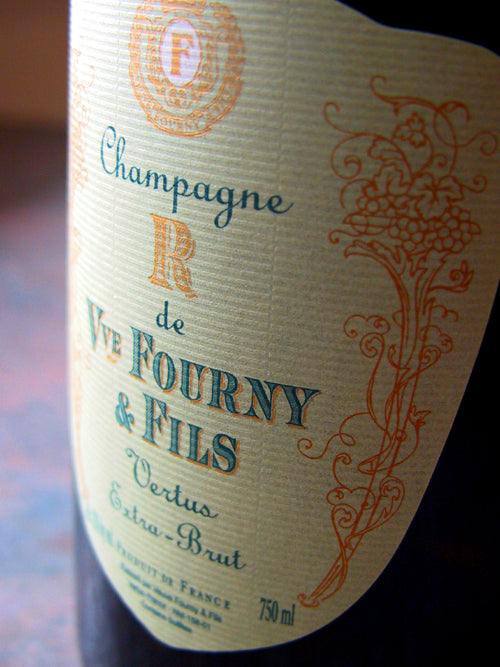 Veuve Fourny 'Cuvee R' is one of the best Champagnes we stock. A perennial favourite, its fresh but rich lemon/spice/nougat style with ultra creamy and fine mousse, puts it up there in quality terms with the deluxe cuvees of the big houses, but at well under $100.
Champagne authority Richard Juhlin in '4000 Champagnes' says of Cuvée 'R' 'A wonderful prestige cuvee that was made to honour the founder Roger Fourny. Organic handling of old stocks, low yield, no filtration, local natural yeast...Still, there is a Selosse-like spectrum of aromas: butter pears, dwarf bananas, sesame seeds, and new barrels in a deliciously buttery outer layer.'
Mme Fourny and her sons have a small holding of 9ha of Premier Cru vineyards in Champagne's Côte des Blanc. Mature vines (average age 35 years) are managed by a synthesis of organic and biodynamic practices.
Vineyard notes: 'The immaculate fruit is gently pressed and fermented in small oak casks. As the juices are transformed into wines, they rest quietly in the underground chalk cellars until the following spring. The wines undergo 'battonage' or lees stirring to encourage the lees to release some of their lovely aromatics.'
As you would expect from Champagne from Vertus, it is chardonnay dominant (90%) with the remainder split between pinot noir and meunier. It is a blend of the best vintages.