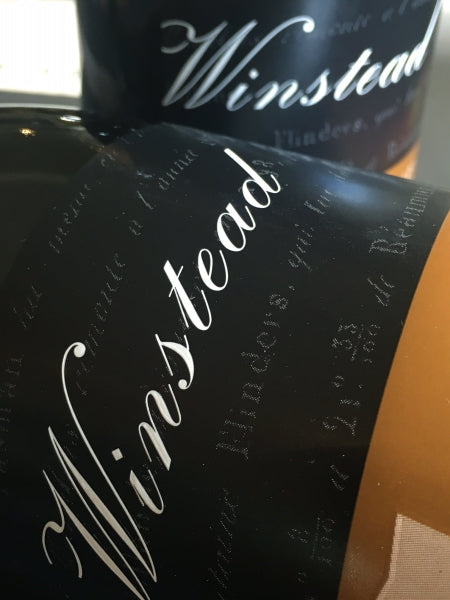 Neil and Julieanne Snare grow and make only pinot noir and riesling from their Bagdad vineyard in central/southern Tasmania. The location in the southern Midlands is as unique as the styles of wines for which they've become well known. Some of the vine material is 30 years old; it is this that helps to make balanced and stable wines. Neil Snare uses indigenous yeasts and this helps to create the distinctive luscious textures of Winstead Pinots.

2018 Winstead Lot 16 Pinot Noir: Lot 16 is a similar clonal mix to the slightly fuller-bodied brother Lot 7 but the Lot 16 block has a more southerly aspect, allowing the late afternoon breezes to cool down the vines, thus retaining more perfume.
Michele's notes: Serene bouquet - a Lot 16 trait in every vintage. A lovely meld of pinot attributes: sweet cherry fruit, spice, beef tartare, vanilla from the oak. The soft, rich fruit floods the palate. Silky and flowing and the flavours are lip-smackingly persistent. Absolutely delicious.
2019 Winstead Lot 7 Pinot Noir: This is the bolder of the two Pinots, with great depth and concentration of dark fruits, matched by a fine but firm structure. 
Michele's notes: Fruit from the original 30+year block creates a powerful and complex Pinot. 'A dark knight', said my co-taster, boldly charging across the palate in a cavalcade of black fruits. Black cherry, satsuma plum, bitter cocoa and liquorice.